If you are a cadmin or authorized content creator needing to download content in Brainshark, you can download both presentations and courses in an mp4 file format. There is a limit of 3 users that can be authorized to use this feature.
How do I know if the Content Download Feature is enabled in my Brainshark site?
1. If you are a cadmin, please go to your user profile and click on Administration settings.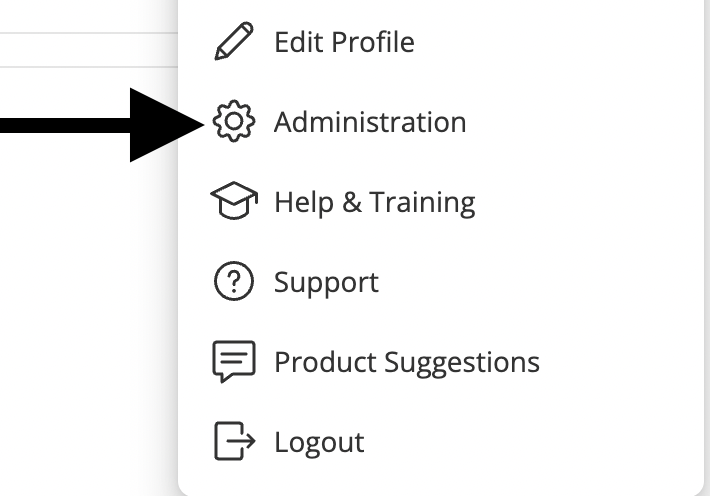 2. Then go on the Company card and click on Presentation settings.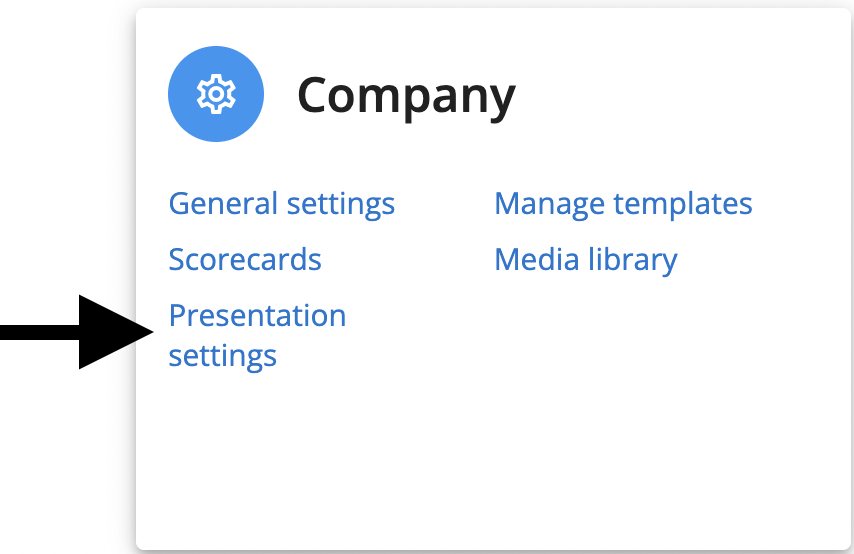 3. Under Presentation Settings, you should see the Content Download Access feature.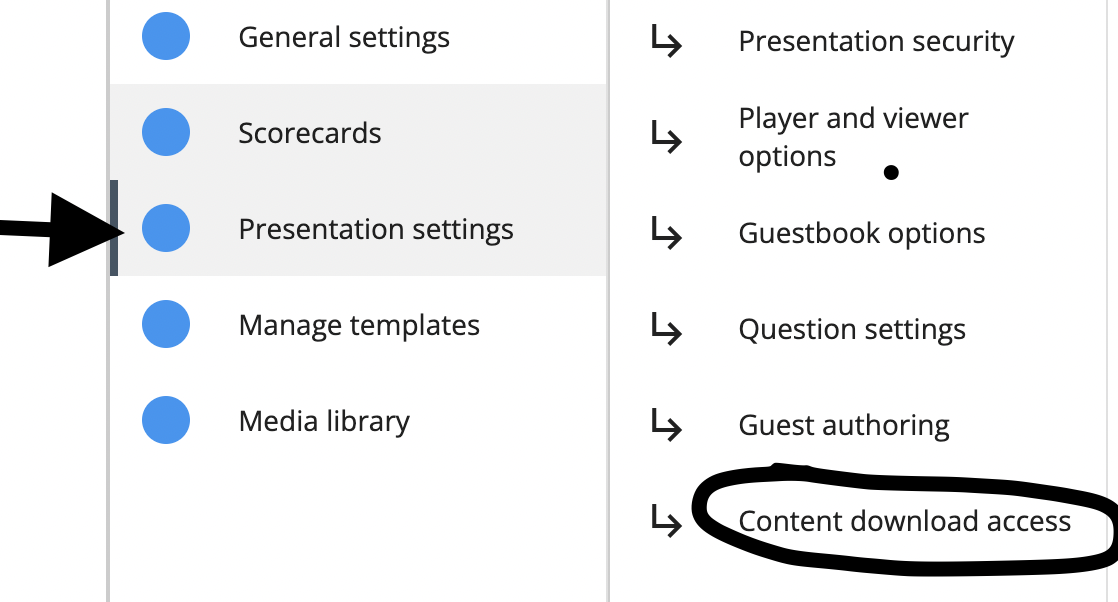 4. Under Content Download Access, you will see the number of users that may access content download as well as the number of current users that can access this feature. As the cadmin, you can edit this section as needed to provide access to the corresponding users.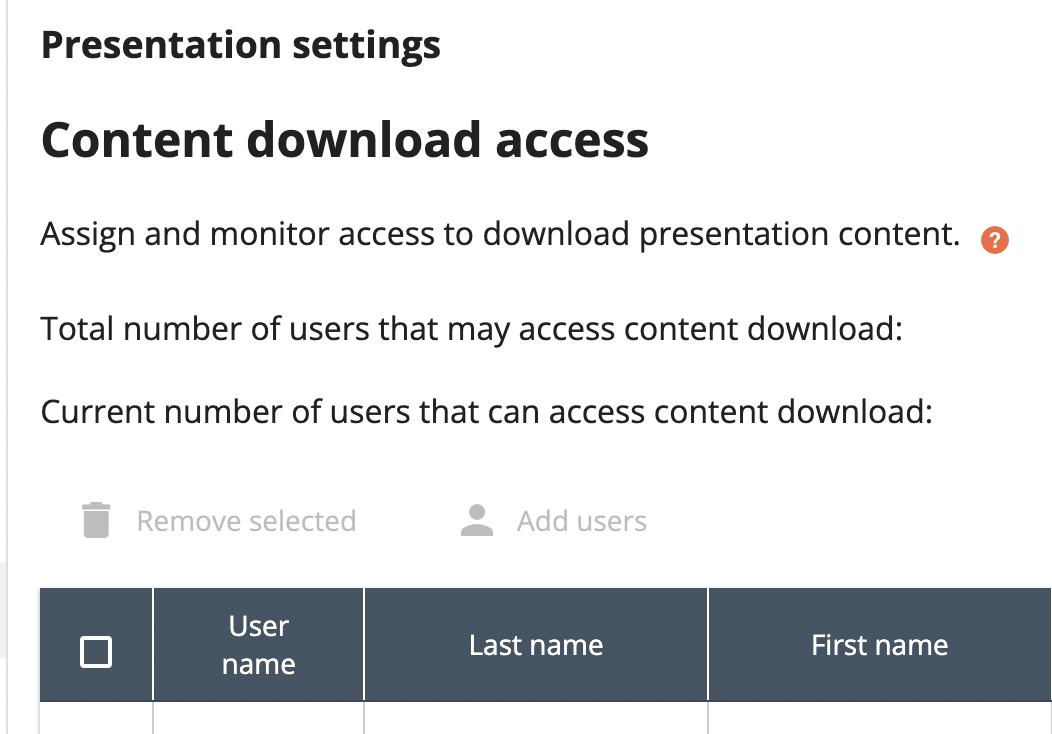 5. After the authorized users are given access, when they go to Edit a piece of content on the Things You Can Do Menu, an option for "Content Download" will appear. The content will download as an mp4 file.