The new Learning UI in Brainshark has brought a new look and feel to Learning without changing the functionality. With that said, an extra step needs to be taken when sending out reminders to enrolled students in a course or curriculum. When sending out reminders to enrolled students for completing courses or curriculums, please follow these steps:
Under the Learning tab, select My Courses & Curriculums: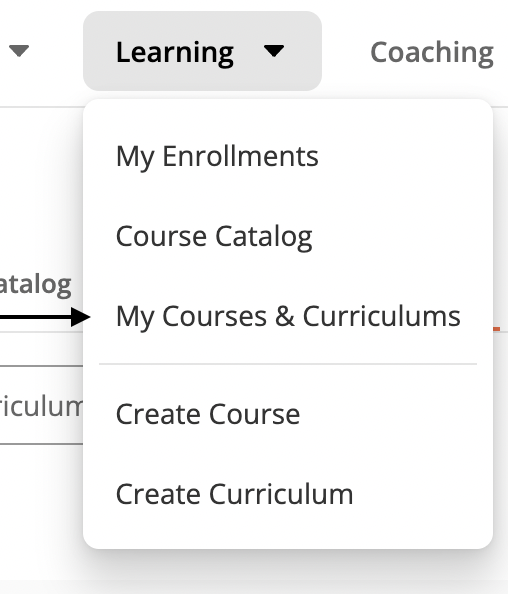 2. Select the applicable Course or Curriculum, then hover over to the right to where you will see the three dots appear in a box. Click on the dots and a drop down menu will appear. Scroll down to "Send Reminders."

3. You will be taken to the same "Create Student Reminder" page as with the previous Learning UI. Follow the prompts as needed. You will need to set a name for the reminder, set who you want to send the reminder to, how often you'd like it to be sent, and if it should expire. Once you have this set, select Submit at the bottom of the screen to set the reminder.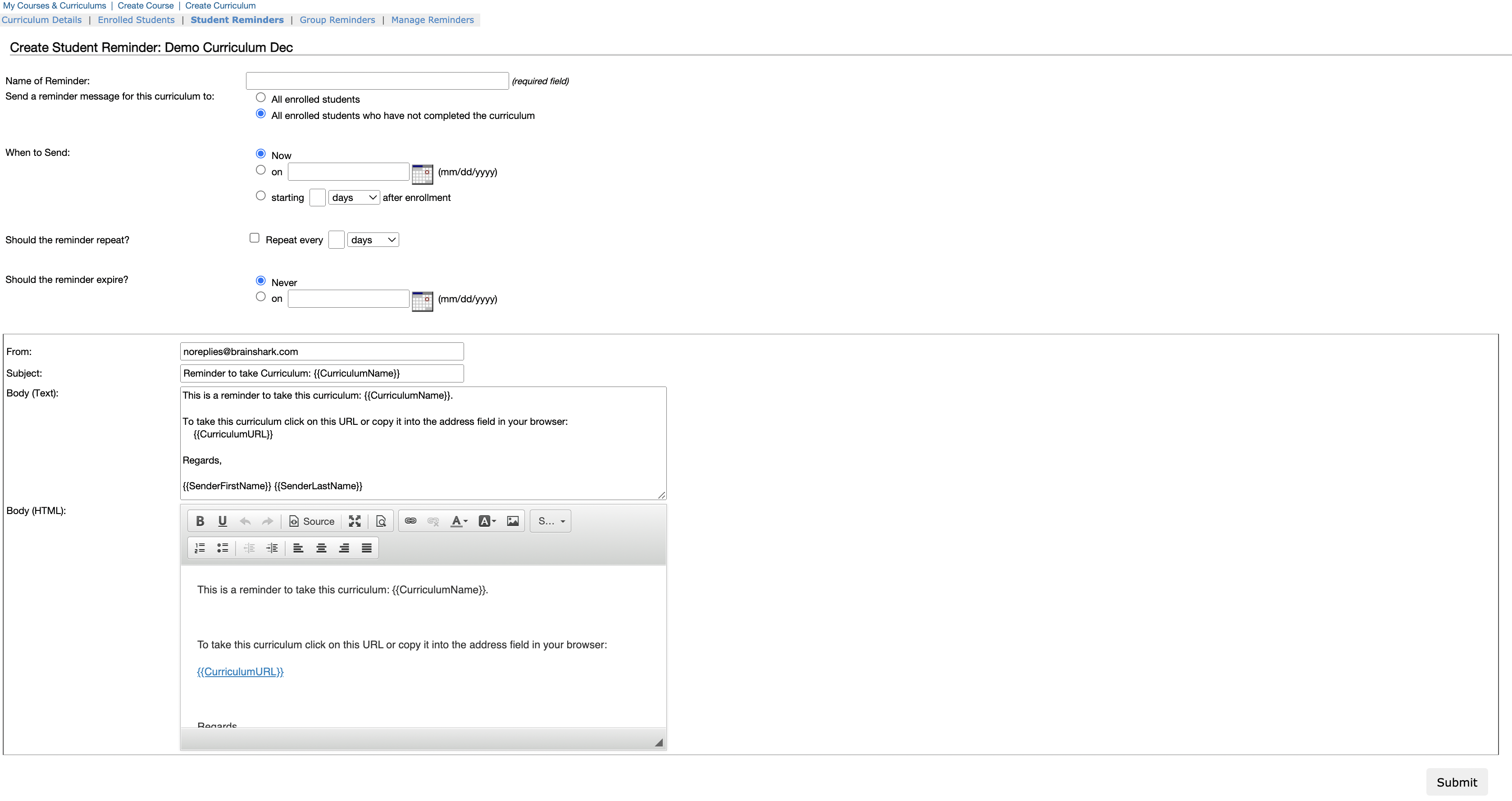 Relevant Articles and Training Videos:
Manage Student Enrollments and Reminders (Slides 21-24)