Administrators have the opportunity to customize a wide variety of email templates sent out via the Content Hub. Customizable email templates include:
Welcome Emails
General Updates
My Content
Other User's Content
Share Notifications
Profile Activities
Broadcasts
Customizing Email Templates
To customize any one of these email communications, administrators will navigate to Platform Configuration > Email > Templates

Email Types
Here admins can select from a variety of email types. Email types help define the purpose of the communication by designating the email template that your recipients will receive. Select one of the many options under the Email Types drop down Menu.
*Note: The types of emails may include both internal and external recipients.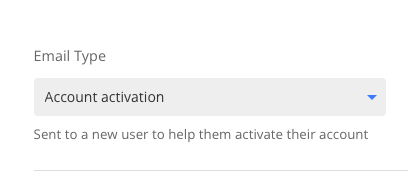 Language
All supported languages are available. The default templates are already translated into every language - if the customer decides to change the copy in the template then they are responsible for managing the translations as well.
The language used will depend on the user's device, app, and browser settings.
Each template is translated for the customer. That translation lives here in the Email Template section of the web app. If the admin wants to change the template at all then they are responsible for managing the translations as well.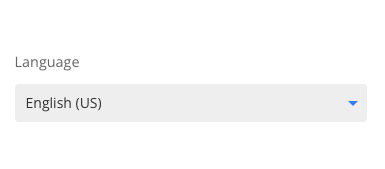 Email Subject
.The email subject can be fully customized

To customize your email subject:
Locate the Email Subject section by navigating Platform Configuration > Email > Templates
Locate the Email Subject section
Select the "+" option to add attribute
Select from the options listed in the drop down menu
*Note: Some predetermined attributes may be available. To customize your own, select "Custom Text"
Select "Save Email Subject" to designate the subject.
Email Body
This section determines how the email template will appear to recipients.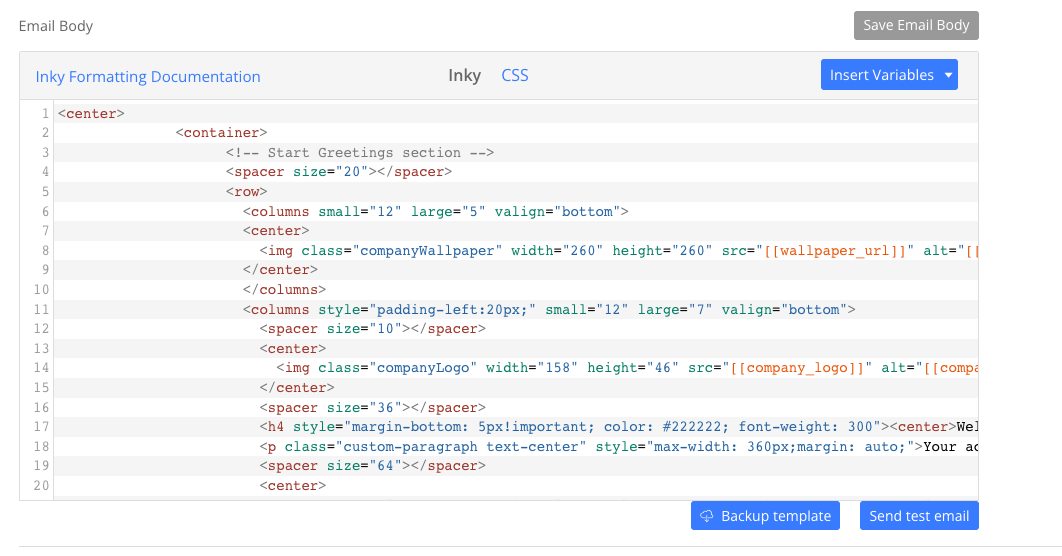 Inky v. CSS

Toggle between the Inky and CSS display of code by selecting the respective tab.
Under the Inky View:

You can insert variables by selecting from the drop down menu labeled
"Insert Variables" in the top right corner of the window.
Select the Inky Formatting Documentation in the upper left corner for guidelines.
Save Email Body
After you've finalized any updates to your email template, select the "Save Email Body" to save progress.
Back up Template
Select the "Back Up Template" option to save a zipped version of your template to your desktop. The Zipped File contains both the CSS and Inky code.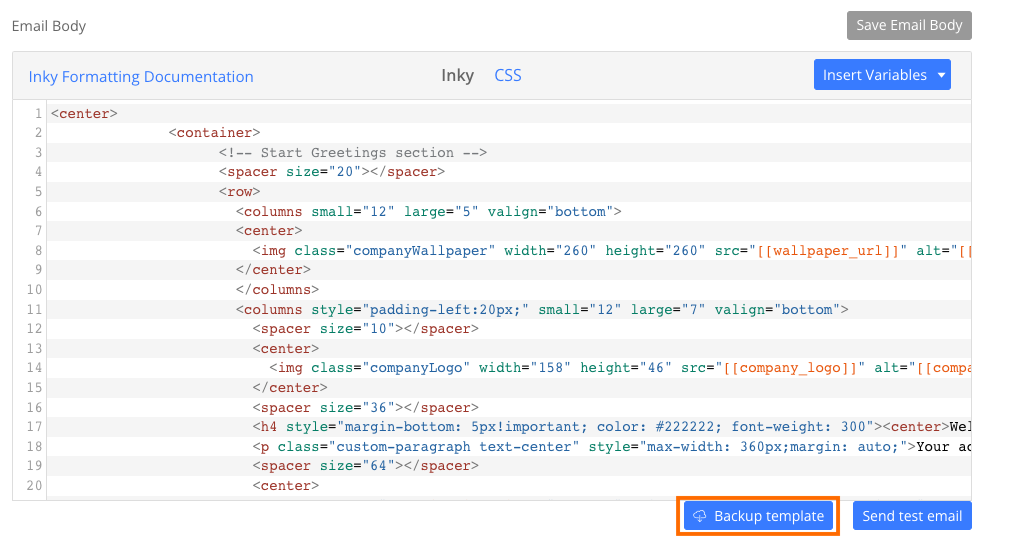 Send Test Email
You can send a test email to a specific recipient to ensure any updates are displayed as expected. Select the "Send Test Email" option located at the bottom right of the window.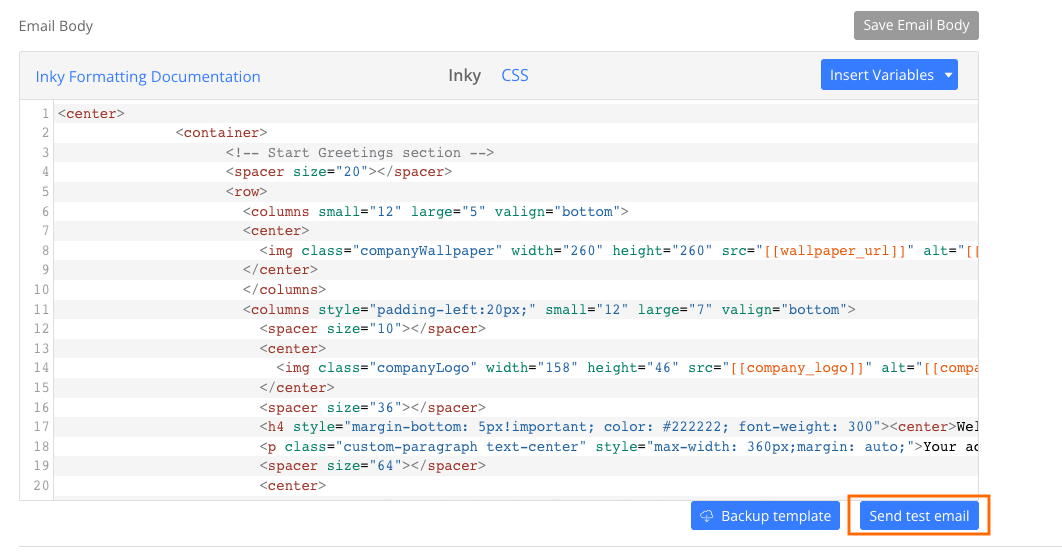 Fill in the email address and select send.
Email Preview
The final section demonstrates how the email template will appear to your recipients. You can preview how the template will display on:
Mobile Devices
Tablets
Desktops
Simply select the tab for the respective view.