Using the Bigtincan Support Portal
To access our newly launched Bigtincan Support Portal please visit:
Users can perform the following tasks in the Bigtincan Support Portal:
Access the Knowledge Base for all of Bigtincan's products and services.
Self-register to submit, append, and check support tickets via the web.
Access the Knowledge Base
Upon accessing the Knowledge base, a search bar will populate toward the top of the page where users can enter queries for any Bigtincan product. If the user cannot locate the information they're looking for, tickets can easily be submitted to the Bigtincan Support team who will be happy to help them find what they need!
Note:
Users may select additional filters based on product after the search generates.
Users may also initially select the Product and drill down into the related folders.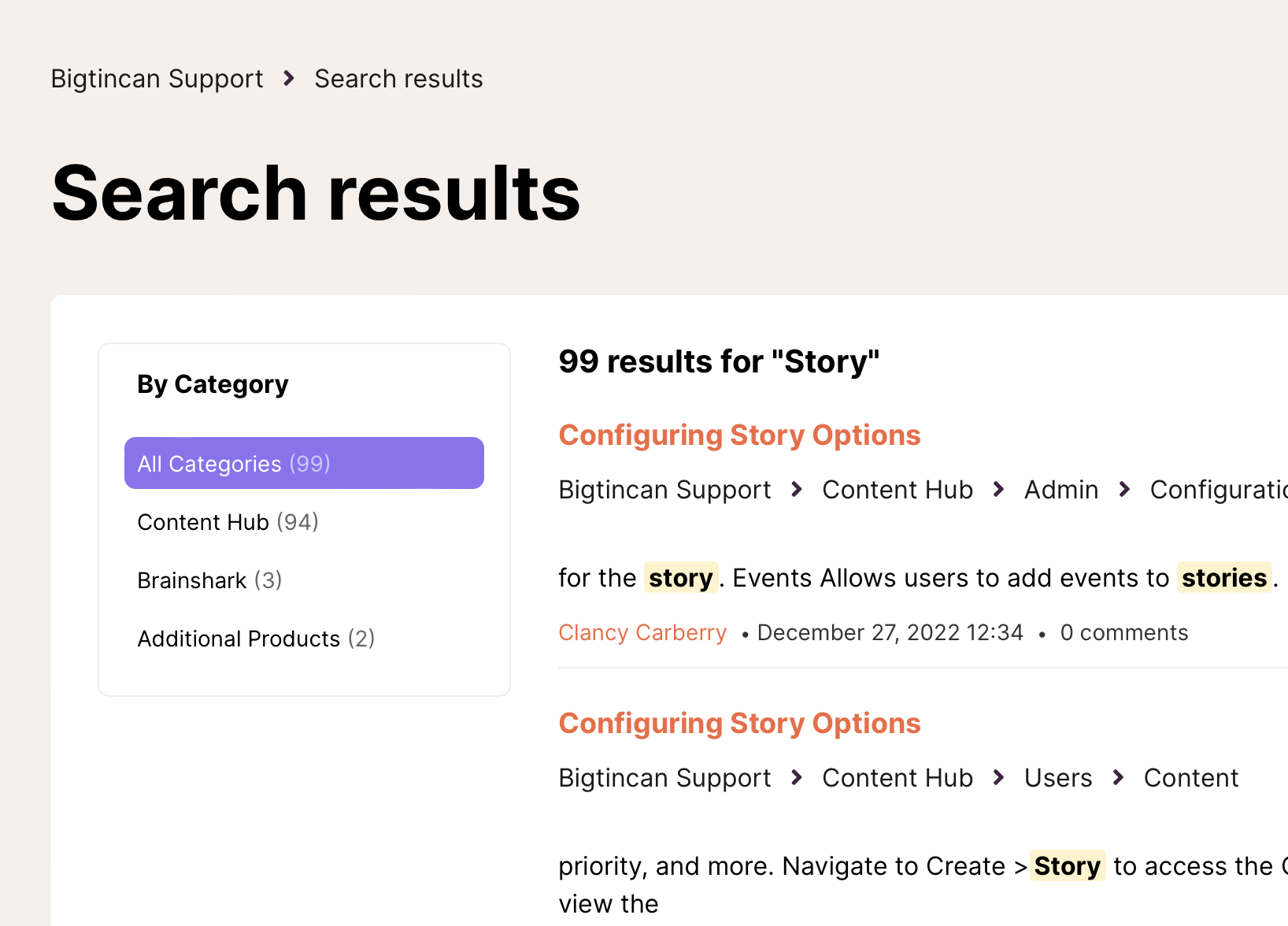 Support Portal
If the relevant or updated information cannot be found, you can submit a ticket to alert our technical writers to fulfill the information gap.
How to Register an Account
If you do not have an account with Bigtincan Support (or previously via Brainshark Support), you can create one with the following steps:
Click the Sign in button near the top-right.
Select Get a password if you've previously communicated with Bigtincan Support.
Enter the required information and select Sign Up/Submit.

Follow the instructions sent to you via email to verify your credentials.
Accessing Tickets
Once registered, users can access open Support tickets by selecting their name in the top-right corner of the page, and choosing My Activities from the drop-down menu (see below):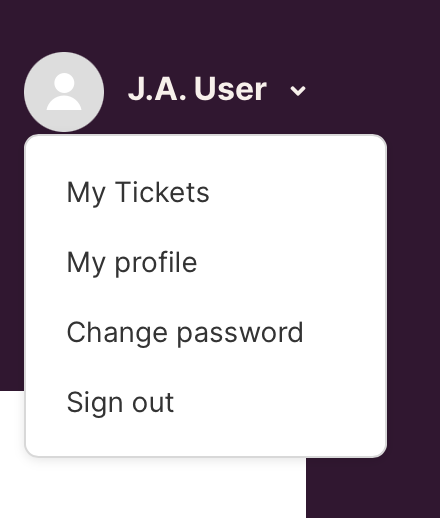 Note:
When users log in they'll see a list of their cases as well as a form allowing them to submit new cases to the Bigtincan Support team.
When the user enters a subject for their case, the portal will automatically recommend articles from the Knowledge Base that may help to resolve the case.
Submitting a Ticket
Navigate to the Ticket Form by selecting the "Submit a Ticket" option in the upper right corner of the screen. This will direct prompt you to the ticket form
Fill in the provided fields with the requested information:

Explanation of the issue- who is it affecting, what is happening
Business impact- how is it affecting your productivity?
Steps to replicate- please explain how we can replicate. (numbered steps are appreciated!)
Platform details- please provide details on which platform (or platforms) where the issue is occurring.
Attachments- please provide any videos when possible, screen grabs or documents exhibiting the issue.

Cases will show

Ticket ID #
Subject
Created Date
Last Activity
Status


Note: that the Case Status will update as the request is processed with Bigtincan Support (e.g.- replies sent from Bigtincan will show "Awaiting your reply").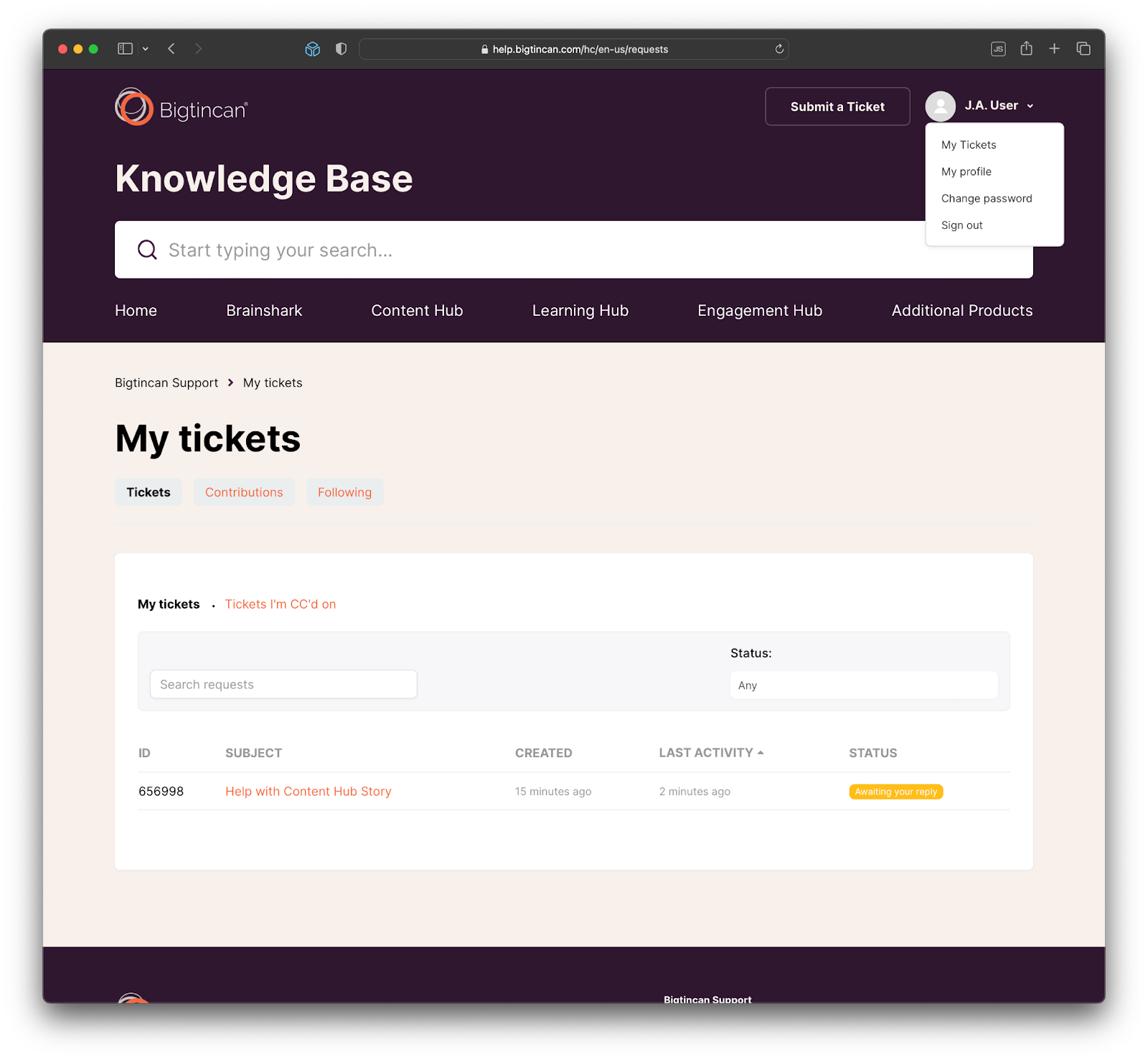 When the user clicks on the Subject, the case view window will open showing additional case details in a 2 column display (case responses on the left, metadata on the right).