Some Brainshark reports allow users to add filters. This helps you to only see certain data.
To add a filter:
Navigate to Reporting
Select the report you'd like to run and click Edit
Select the Filters tab at the top of the screen
From here, you will first select the column you'd like to filter by from the drop down menu
Next, select an option from the Operator drop down
Enter the value for your filter (Ex. if you filter by Author, you'll enter the Author's name in the Value box)
Click Add to save your filter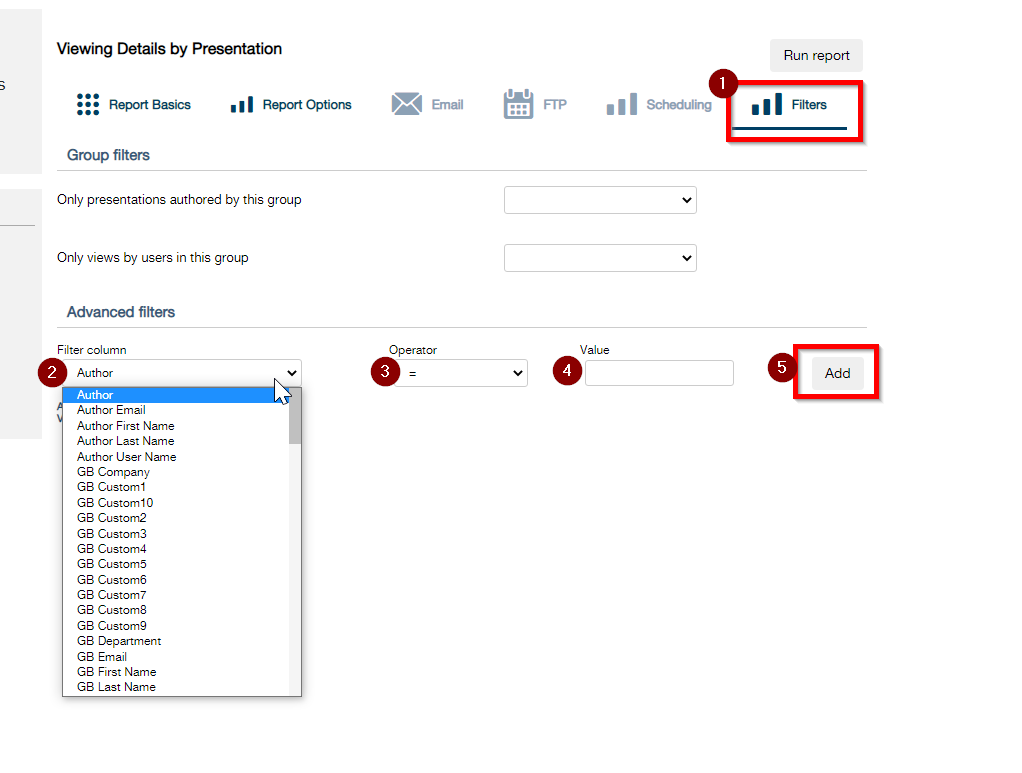 *Note: If you do not see a Filter tab on a report, this option is not currently available for that particular report.
Additional Training
Measure Results with Brainshark Reports