It is common for authors to test viewing their own content in order to verify expectations with Brainshark reporting.
If an author views their own presentation or course under the same web-browser that they are logged into their Brainshark account with; our systems will recognize that the author is reviewing this, and consider their view a 'preview'.
Previews will not automatically display in reports; however various content reports have the option to include this data; under the 'Report Options' tab:
Select the 'Reporting' tab
Search for the desired report, and click the report title
Select the 'Report Options' tab; toward the top center of the screen, in blue text
Scroll to the bottom of the 'Report Options' page and select the checkbox for 'Include Previews'; as shown below: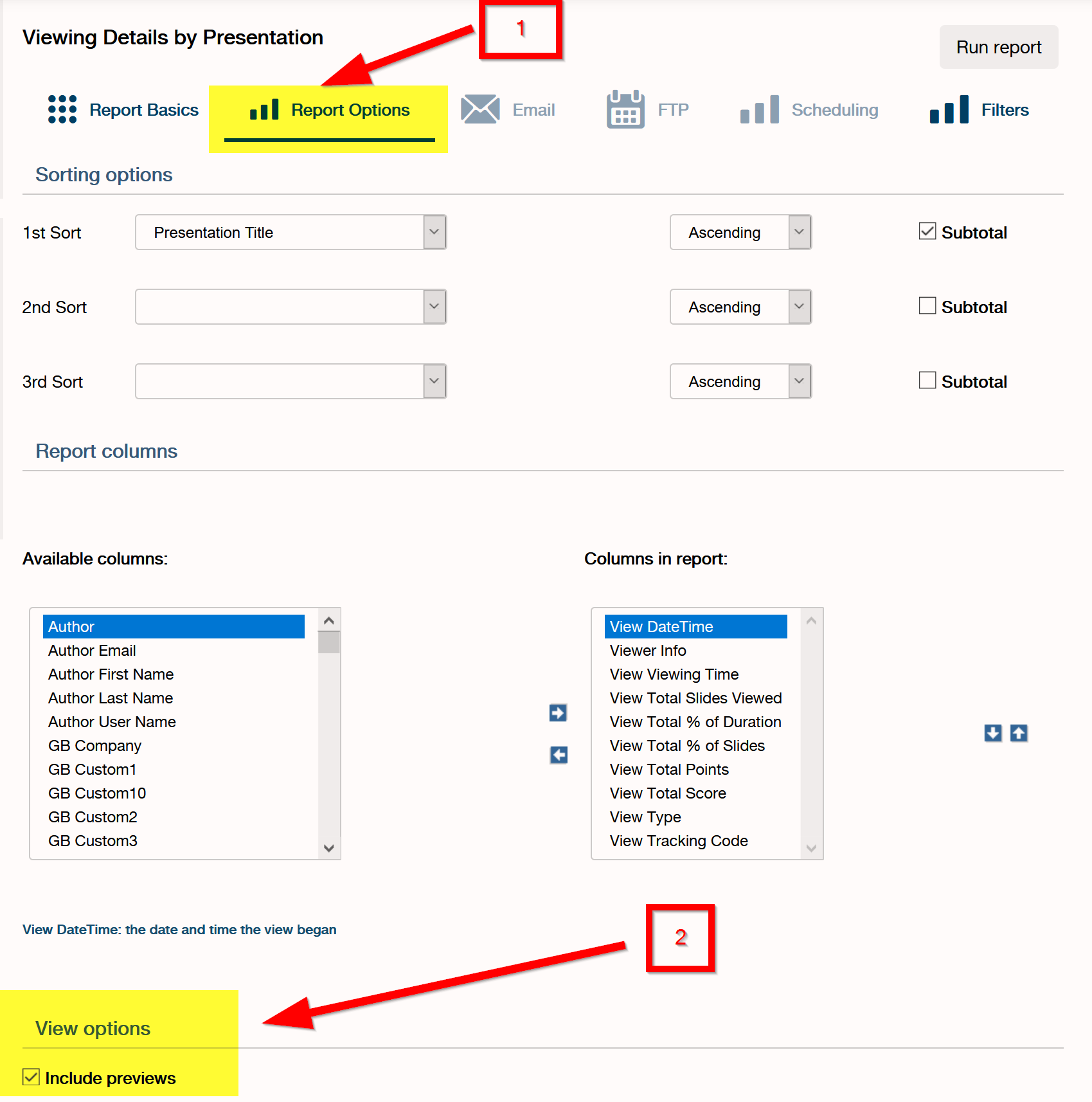 Slide 13 of the following video training further elaborates on the 'Previews' setting.
Additional Training