This article goes over what to do if you hear a beeping sound in your recording.
If you hear a beeping noise or beep in your recorded audio, there is a good chance that your recording is picking up on the last beeps from the recording countdown.
To troubleshoot, try to use a different microphone to see if the issue continues.

If you are unable to use a different microphone, or if using a different microphone does not resolve the issue, we recommend muting the audio on your computer or muting the tab within your browser. Please see the sections below with more information:
Note: If you mute your tab while recording audio, always remember to unmute the tab once you are done recording. If you do not unmute your tab, you will be unable to hear your recording preview or any future audio that plays within that same tab.
How to mute your tab in Chrome:
Right-click on the tab that you are recording within
Select 'Mute Site' (Please see screenshot below)
How to mute your tab in Firefox:
Right-click on the tab that you are recording within
Select 'Mute Tab' (Please see screenshot below)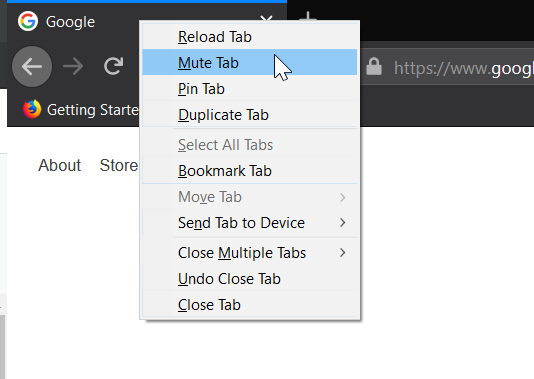 How to mute your tab in Microsoft Edge:
Right-click on the tab that you are recording within
Select 'Mute Tab' (Please see screenshot below)